Social Media – Retail Offerings on Facebook Up 60% : MarketingProfs Article
Retailers ramped up product offerings on Facebook in 2010: Some 7.6 million products—valued at $3.78 billion—were offered on Facebook via SortPrice-built storefronts in 2010, up 60% from the 4.6 million products offered in 2009, according to a report by SortPrice.
Products across 28 industry categories and 53,000 product categories were listed on SortPrice-built Facebook storefronts in 2010.
Apparel goods comprised the top-ranked product category among the year's top 5, accounting for 39.7% of items listed, followed by women's jewelry (23.9%).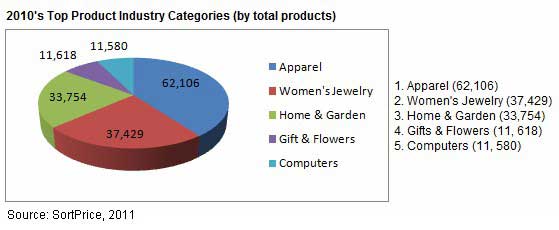 Measured by dollar value, home and garden was the top-ranked category ($7.97 million), followed by computers ($5.84 million).


Revenue data for 2010 were not issued in the report.
---
Looking for real, hard data that can help you match social media tools and tactics to your marketing goals? The State of Social Media Marketing, a 240-page original research report from MarketingProfs, gives you the inside scoop on how 5,140 marketing pros are using social media to create winning campaigns, measure ROI, and reach audiences in new and exciting ways.
---
 Below, IT products and services provider CDW Outlet's Facebook storefront: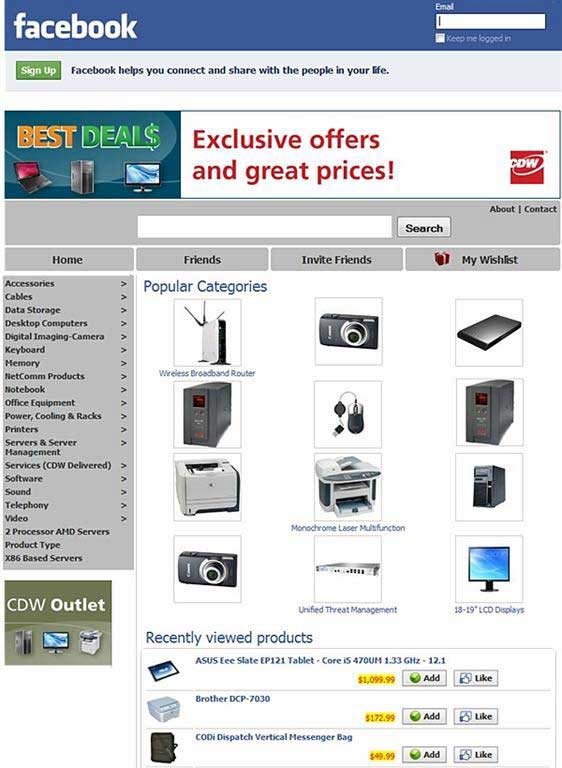 About the data: Findings are from the analysis 1,500 SortPrice.com customers who conducted e-commerce via SortPrice-built Facebook storefronts in 2010.
---
NOTE:
MarketingProfs does not allow its content to be lifted wholesale and republished elsewhere without a licensing agreement. For more information on copyright and licensing,
see here
.
---
Sign up for MarketingProfs Today … it's FREE!
Get our best marketing tips each week—just enter your email address below to subscribe!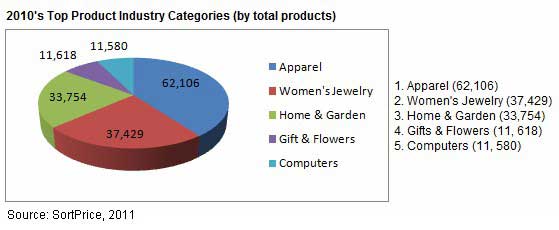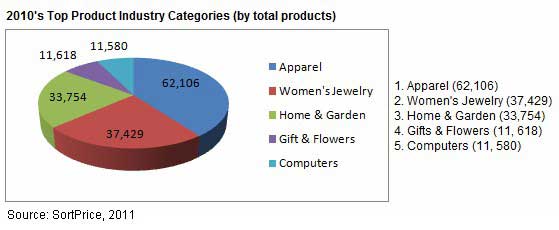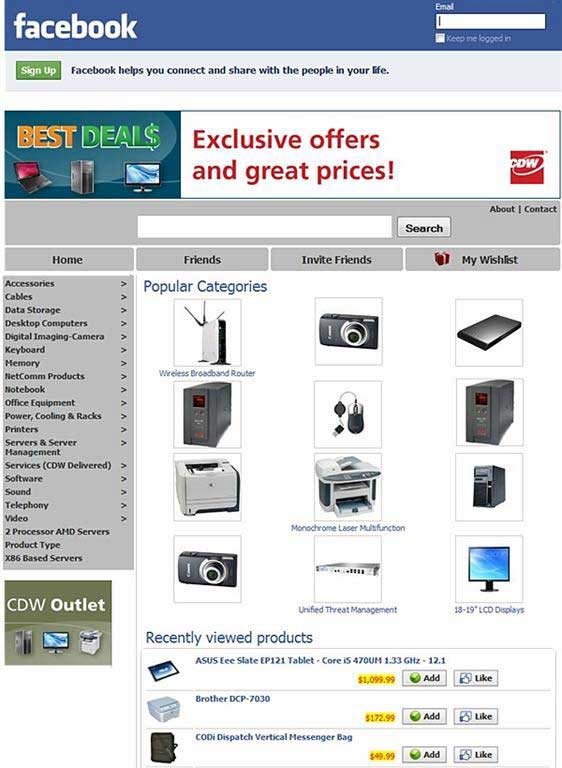 Read more:
Social Media – Retail Offerings on Facebook Up 60% : MarketingProfs Article
Tags: 2009, analysis, create-winning, digital marketing, facebook, marketing, social, social media, the-top-ranked, Tools