Social Media – YouTube Tops Facebook, Twitter in User Satisfaction : MarketingProfs Article
Using the Net Promoter Score* (NPS) method to measure user satisfaction, YouTube is the social website most likely to be recommended by its users (50%), followed by Facebook (36%) and group-buying site Groupon (33%).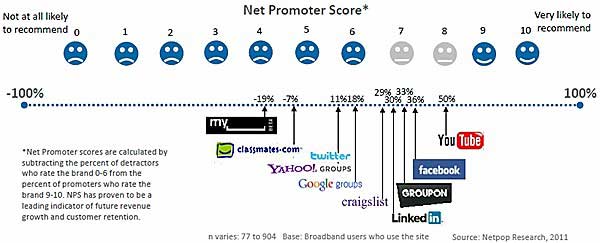 Meanwhile, Twitter users are less likely (11%) to recommend that site than are users of LinkedIn (30%) or Craigslist (29%).
Below, other findings from the Netpop Research study, Social Animals: Who's Sharing What and Why Online.
Facebook is still the most popular social site: 73% of surveyed US broadband users say they have used the site in the previous 30 days, while nearly one-half (49%) have used YouTube.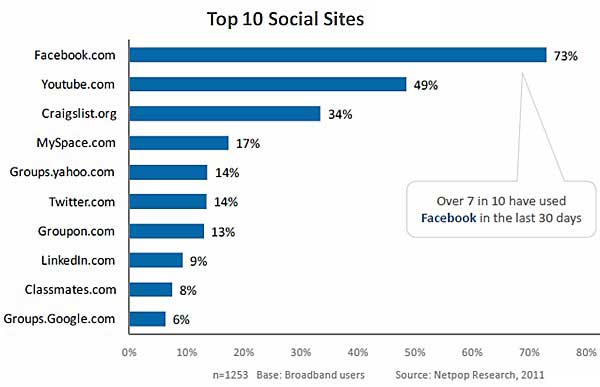 Roughly one-third (34%) of broadband users say they've used Craigslist in the previous 30 days, while 14% have used Twitter.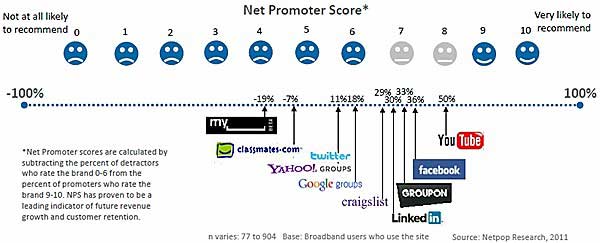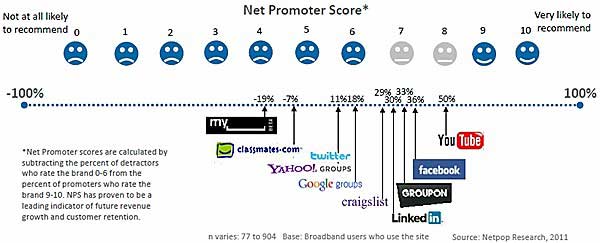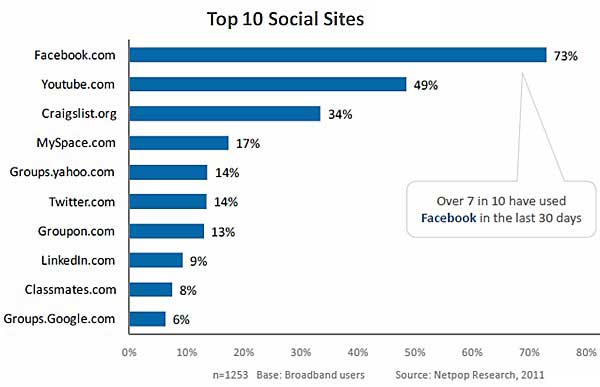 See more here:
Social Media – YouTube Tops Facebook, Twitter in User Satisfaction : MarketingProfs Article
Tags: broadband-users, netpop, netpop-research, other-findings, promoter, sharing, social, social media marketing, social-animals, still-the-most, using-the-net